As the COVID-19 outbreak is still happening, we may find ourselves in the lockdown a little bit longer. Although you are unable to go to work, you will have more time to spend with your family. However, being required to stay at home may make your family's mood down. This especially affects the kids as they can not go out and have fun with their friends as usual. So why don't you beat the lockdown blues with fun and creative activities? Here are the fun activities to try with your family during the lockdown.

Baking and Cooking Together
Keeping everyone in your family healthy and strong is always the most priority thing. A nutritious and delicious diet is the key to do that. As now your whole family is staying at home together, you can let everyone join in the meal preparation. In fact, lockdown provides the ideal opportunity to hone your and your family's cooking skills. Cooking together is comforting, strengthening your bonds, reminding you of valuable life skills. It's a good idea to give each day a different theme for cooking. It will create a sense of fun and excitement for everyone. Furthermore, you can teach your children a lot of things while baking or cooking. Baking is a great lesson for your kids in measuring, ingredients, and baking delicious goodies.

A Backyard Picnic


Picnic has always been a fun activity that brings your family closer every holiday. A picnic is a wonderful way to relax together and it doesn't have to be a lot of work. Being unable to go out during lockdown doesn't mean that it will stop your family from having a joyful picnic. If your family owns a backyard, a balcony, or anywhere else with enough space for your family, you can create a picnic there. Just make some foods, prepare drinks, place your picnic table, play some soothing music, and then enjoy yourself. As it is a backyard picnic, you can decorate your house to make it even more relaxing for everyone. For the kids, they can invite their favorite teddies and dolls to join your family on an indoor picnic so everyone can sit on and enjoy some snacks together.

Start A Small Garden
Gardening is an ideal activity for both parents and children. You don't need a whole yard to start your garden, a small balcony can also do the trick. Growing organic herbs and vegetables is a highly rewarding activity that also gives you tasty products for your cooking. Therefore, a garden can help you minimize your trips to the grocery store during this lockdown duration. Growing herbs and vegetables is also a fantastic educational opportunity for your little ones. By guiding the kids to gardening, you will teach them about nature, plants, and form their responsibility. On top of that, gardening is a great activity to reduce stress, frustration, and anxiety. And don't worry about the gardening tools. There are a lot of online shops that can provide you gardening tools, seeds, or decoration with big discounts and free ships like Gardenersedge. But remember to remind them to wash their hands after the garden work
Playing Board Games & Puzzles
There are no better activities than a challenging puzzle or good old-fashioned board game to pass the lockdown time. Board Games and puzzles are loved by both young and old members of the family. It is an ideal activity to relax, have fun together, and these are an ideal way to pass the time as a family. There are several games for your family to discover and have fun such as Monopoly, Scrabble, Jigsaw, Uno, or Werewolves. In fact, the sales of board games and jigsaws soar in the UK during coronavirus lockdown according to the guardian. If you want to find board games, you can check Amazon's list for the top products.
Getting Active, Do exercise, and Play sports
Doing exercises not only improves your family's physical health but can have a significant impact on mental health as well. No gyms? No problems! Make exercise in your home a daily family affair. There are hundreds of apps and websites offering both free and paid exercise streaming options including yoga, dancing, or cardio. Home workout is also a great way to introduce your kids to a healthy routine. Therefore, they will know how to keep their body strong and fit when they grow up.
Binge Watching Films and TV Shows
If your family is not an action type, spending time on the sofa together and watching TV may be a more comfortable way to overcome the lockdown boredom. Television is one of the finest forms of escapism. It will give you the chance to lose yourself in a fantasy world, get to know a relatable character, or learn something you never knew. Therefore, with your loving guidance, your children can learn a lot of things from these shows. Furthermore, a TV show or film can make you and your kids cry, laugh, and fear together. This will even strengthen your bond as well as help your kids understand more about emotions.

Filming Videos
Filming videos and sharing them online is a good way to share how you are doing during the quarantine with your friends and relatives. Everything you need is a camera or a smartphone to film. And don't limit your creativity. You can make videos about cooking, beauty, kids, or make vlogs of your day. Every family member can join in your videos and suggest their ideas. After that, you can share the videos with your social media like Twitter, Instagram, and Facebook. It's not a bad idea to start a Youtube channel for yourself or your family as well. In case you love shorts videos with different effects, TIK TOK is the platform for you.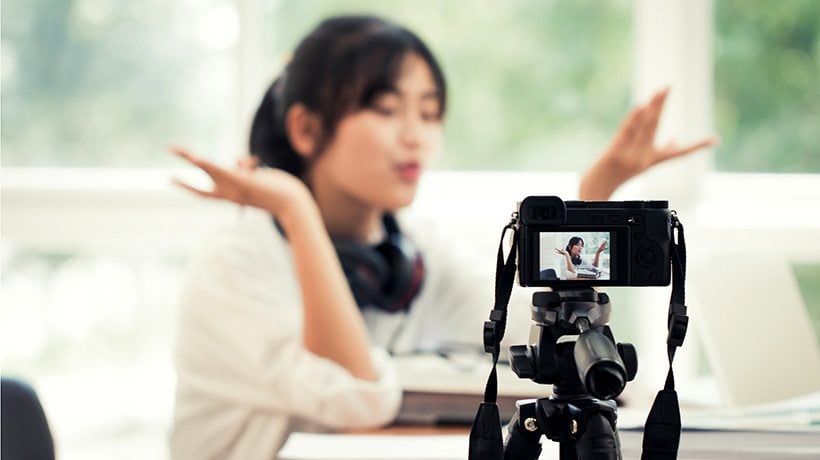 There you go, now you have our 7 fun activities to try with your family during the lockdown. Do you have any other activities that are good to pass this time? Please share them with us in the comments!