If you are a first-time mother, taking care of your newborn baby may make you struggle a little bit. There is a long list of things you should do in parenting. Knowing these things will help you improve your child's health, boost their development, and in general improve their behavior. And of course, you will make some mistakes as this is your first-time parenting. So to help you take care of your newborn better, here are 5 common mistakes that first-time parents make.
1. Placing Too Many Toys In Your Baby's Crib
You might buy or be gifted plenty of baby things since you before you even gave birth. As a result, you may want to place all these toys, dolls, or decorations in your baby's crib so your baby can reach them. It may seem lovely as your baby can play with them anytime. However, putting too many objects around your baby's sleeping place is bad for them. It increases the risk of SIDS, as your baby may suffocate during the night. If you want your baby to have something to play with whilst in their crib, having a mobile is enough as it will also help them to drift off.
2. Taking Care Of Your Child's Oral Hygiene
As newborns haven't started teething yet, many parents often neglect their child's oral hygiene. This is not good. Your baby's gums and tongue need to be cleaned regularly after drinking milk or playing with toys. If these areas are not cleaned, the bacteria that accumulates for days can lead to an infection in your baby's oral cavity or make them fussier due to discomfort. So make sure you follow the oral cleaning methods for children to ensure that your baby's oral health is good.
3. Thinking That Your Baby Will Sleep On Time
Soothing a baby to sleep has never been an easy practice for first-time parents. You may think that your baby will sleep at night and wake up in the morning like their parents. However, this idea is wrong, and keeping it will make it hard for you to adjust your sleep as well. Babies have different cycles than adults. Even when you soothe them to sleep, they will not go into a deep sleep immediately. You will have to be patient for a certain amount of time for your baby to sleep well. In most cases, newborns sleep about 8 to 9 hours in the daytime and about 8 hours at night. But they may not sleep more than 1 to 2 hours at a time. Your baby may wake up in the middle of the night and cry for your attention. So make sure that you are patient while soothing your baby to sleep.
4. Overusing a Baby Walker
Many first-time mothers think that a walker can help their baby learn to walk faster and keep them entertained. However, letting your baby spend too much time in a baby walker is actually bad for their development. Your baby uses their toes when in a walker, which tightens their leg muscles and interferes with normal walking development. Moreover, improperly adjusting the walker height can be dangerous for your baby as well. As your baby is taller when they are in a walker, they may try to reach things that are normally unreachable for them. As a result, they may fall over or crash into something. So make sure you do not let your baby in a walker too much. You should let them have plenty of tummy time to help them boost their muscle development.
5. Ignoring Coughing And Fever
Many parents are often subjective when their baby is coughing or having a fever. They normally don't take it seriously until their child starts crying due to discomfort. coughing can come from many things and can lead to unpredictable consequences. Coughing and fever can be a symptom for different kinds of infection, flu, allergies, or even asthma.  In addition, polluted air, lack of oxygen, or even sweating during cuddles can be a cause for coughing. So if you find any abnormal condition in your baby that lasts for a while, you should contact your doctor immediately for advice.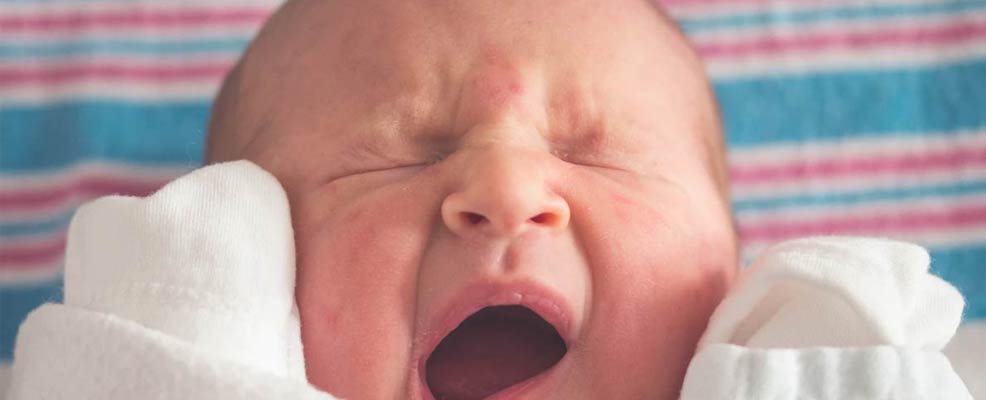 There you go, now you have the 5 common mistakes that first-time parents make. Just remember that being a parent is a minefield! You will make mistakes, everyone does so don't worry! Did you find any other mistakes that you made? Share it with us in the comments! It's always nice to hear other parent's mistakes as it makes us realize that we're not the only one making mistakes out there!