Labor or childbirth is the process of your baby leaving the uterus (womb) and coming to the world. You have finished the preparation to welcome your baby to the world but you wonder when the labor will start, how it will feel and how long it will take. They are also common questions for other new mothers. Although it is hard to describe exactly the feeling and the duration of labor as each mother has different birth time, you are able to spot if your labor is near. There are different signs to show that your baby is coming. Let's find out what those signs are
Some signs tell you that you are weeks away from labor
Your Baby Drops Or Moves Lower Into Your Pelvis
A few weeks before your baby is born, your baby will drop or descend into the pelvis. This process happens because your baby is getting into position and ready to exit your body.  You may feel your pelvis become heavier so you will find yourself walking harder and possibly waddling. There is good news: You will find it easier to breathe because your baby no longer occupies the space of the lungs, helping to reduce the pressure on the chest. For a first-time pregnant mother, this could be a sign of one week before labor. For subsequent births, the process doesn't often happen until you're truly in labor.
Your Cervix Dilates
You may notice that your cervix is enlarged, it starts to dilate and efface (thin out)  a few days or weeks before your baby comes. If a prenatal checkup is scheduled, your doctor will help you to check your cervical openness via an internal exam. Each pregnant mother will progress differently. So don't be worried if your cervix dilates slower than normal.

More Cramps and Increased Back Pain
When you're about to give birth, you'll feel more cramping, pain in your groin and back, especially if it's your first time having a baby. At this time, the joints in the pelvis and uterus are stretched to prepare the baby for birth.
You Stop Gaining Weight
At the end of pregnancy, your weight will tend to slow down or even lose a few pounds. This is normal and does not affect your baby's development.  The reason for this process is that your amount of amniotic fluid is reducing in preparation for the upcoming labor.

Diarrhea Before Labor
As you are going to give birth, your muscles in the uterus begin to relax, preparing for childbirth. However, this process makes other muscles on your body relax as well, including the rectum area. This may make you have diarrhea. It is an uncomfortable experience. This sign will disappear when your baby is born.

Looser Joints 
During pregnancy, relaxing hormones help your ligaments become softer and more elastic. Don't be alarmed if you notice your joints loosen up. It is only a natural reaction to help the pelvis expand and show the most obvious signs of labor.
You Feel Tired And Just Want To Lie Down
At this stage, you may feel tired and exhausted like in the first trimester. Your belly becomes bigger and heavier as your baby prepares to come out. It may be difficult for you to sleep at night during the last few weeks of pregnancy. So whenever you feel sleepy, take a nap, if possible.

Nesting Instinct
Instead of feeling sleepy, some mothers feel extremely energized and more active than usual. As the labor day is coming near, you may want to get everything organized and prepared like cooking meals or preparing your baby's room. This sign is called the Nesting instinct. It is not a bad thing. As long as you are careful and don't overdo anything you will be fine. And you should rest too, you will need your energy for labor.


Other signs will tell you that you just days and hours before labor starts


The Contractions Are Getting Stronger And More Frequent
Contractions are the most obvious signs of labor. You will feel cramping as the uterus muscles are squeezing in preparation to push the baby out. However, not all contractions mean you're in labor. You may randomly have contractions before true labor starts. They are called the Braxton-Hicks contractions and considered the "false labor". You may experience these in the weeks right before your due date. It may be hard to tell the difference between true labor and false labor. To tell if you're having true labor, here are some tips for you:
Real contractions will be stronger, more painful and more uncomfortable.
The contractions do not decrease or disappear when you change positions.
The pain will start from the lower back and move gradually to the lower abdomen and finally to your legs.
The process of contraction: The frequency of contractions increases continuously and is more painful. The contractions last 30 – 70 seconds and are about 5-7 minutes apart.
Your Vaginal Mucus Changes Its Colors And Consistency
A few days before birth, you may notice more vaginal discharge and maybe a little thicker. The reason is that the mucus plugs the cervix to prevent infection, and will slough off in the uterus. The mucous plug is the cork sealing off your uterus from the outside world. In some cases, when the mucus plug is peeled off, there will be some thickened, pinkish discharge. This sign of birth is called the "bloody show" and it is a good signal that your due date is coming. However, if the contractions have not taken place or the uterus has not expanded by 3-4 cm, you may have to wait a few more days.
Vaginal bleeding is an important sign of labor, you should immediately notify the doctor to be checked and monitored promptly.
Your Water Broke
Many movies show that once the amniotic fluid breaks, the baby will be born immediately after. However, this is only the scenario in the movies. In fact, only a small number of pregnant women give birth right after their water breaks. Other women meet their labor a few hours later. It happens in only around 15 percent of births or fewer. So don't count on the water breaking as a sure sign of your labors.
Call your doctor for further explanation
There you have the signs of your labor coming soon. if you think you might be in labor but aren't sure, call your doctor and he or she will help you indicate the signs or explain further for you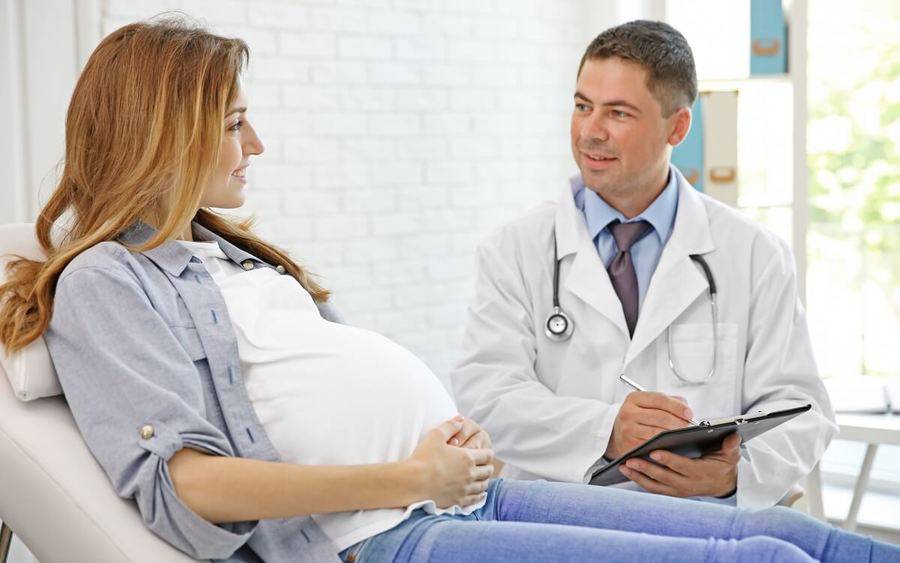 Let us know in the comments if we helped  at all or if you have any other tell-all signs

Last modified: April 15, 2020